menu
close menu

CEO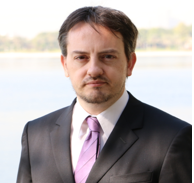 Robin established Qamar Energy in 2015 to meet the need for regionally-based Middle East energy insight and project delivery. He is an expert on energy strategy and economics, described by Foreign Policy magazine as "one of the energy world's great minds".
Prior to this, he led major consulting assignments for the EU in Iraq, and for a variety of international oil companies on Middle East business development, integrated gas and power generation and renewable energy.
Robin worked for a decade for Shell, concentrating on new business development in the UAE, Qatar, Iraq, Iran and other Middle Eastern countries, when he was described as the "Shell expert on Iran".
He subsequently worked for six years with Dubai Holding and the Emirates National Oil Company (ENOC), where he advanced business development efforts in the Middle East energy sector, including major gas import schemes for Dubai and upstream developments in Iraq, Qatar, Yemen, Pakistan, Turkmenistan, Algeria and elsewhere.
He is the author of two books, The Myth of the Oil Crisis, which evaluates global long-term oil supply, and Capturing Carbon, the first comprehensive overview of carbon capture and storage for the non-specialist. He is the columnist on energy and environmental issues at The National newspaper (Abu Dhabi), and comments widely on energy issues in the media, including Foreign Policy, the Financial Times, The Atlantic, CNN, CNBC Arabiya, BBC, Al Jazeera, Bloomberg, Sky News and others.
Robin also authored a ground-breaking study Sunrise in the Desert: Solar becomes commercially viable in MENA, on solar power competitiveness in the Gulf (with PWC/Emirates Solar Industry Association) as well as Under the Mountains: Kurdish Oil and Regional Politics for the Oxford Institute for Energy Studies and Risky Routes: Energy Transit in the Middle East. He has been Non-Resident Fellow for Energy at the Brookings Institution. He holds a first-class degree in Geology from the University of Cambridge, and speaks Arabic, Farsi, Dutch and Norwegian.
Dina Guirguis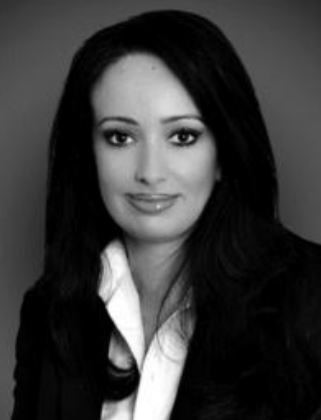 Dina Guirguis is a U.S. qualified Egyptian American attorney with substantial experience both in legal and policy roles.  Dina brings a wide range of experience, having assumed numerous regional positions as in-house counsel for multinationals, managing all corporate legal areas from contracts to compliance. 
Previously, Dina practiced dispute resolution in construction and energy practices with a major U.S. law firm in Dubai, and compliance and regulatory law at a leading global firm in Washington, D.C. Dina also practiced in international arbitration, assisting the firm in the case of EDF Services Limited v. Romania before the International Centre for the Settlement of Investment Disputes (ICSID) tribunal at the World Bank. Dina also assumed numerous policy roles in Washington, D.C., including as advocacy director for the Tahrir Institute for Middle East Policy (TIMEP), and as fellow at The Washington Institute for Near East Policy (WINEP).
Dina also acquired further legal experience in Egypt, where she practiced at an international firm in Cairo, providing legal services to national and multinational companies operating and/or seeking to operate in the Middle East, with a focus on acquisitions, joint venture, commercial and corporate agreements, and legal due diligence. In addition to the practice of law,
She widely authored and published numerous articles and policy pieces on political and legal reform in the Middle East. 
Dina is fluent in English, Arabic and French.  She graduated with Honors from both Wellesley College and Vanderbilt University Law School (respectively).  She is certified to practice law in the United States and is certified in International Legislative Drafting by the International Law Institute.
Hassan Darwish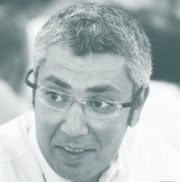 Hassan is an expert on Middle East and Asia Pacific oil and gas supply chain strategies. He was among the first to experiment and implement the concept of supply chain management in a leading oil and gas services company. 15 years later he was asked to repeat his experience and implement a similar setup in a major and similar oil and gas services company. He was among the few to join a program that builds the next company's leaders, and is widely hailed for having changed the mind set of companies regarding operations, finance, and third party spending. He holds a degree in Economics from the American University in Cairo.
Roa Ibrahim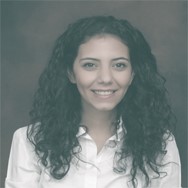 Roa Ibrahim is a Consultant at Qamar Energy with 5 years' experience in the oil and gas industry covering commercial consulting, business analysis, data gathering, strategic advice and government relations. She has conducted numerous energy market studies analyzing latest market trends and is routinely involved in advising international oil companies and government entities on existing and aspirational business models.
Roa received her Bachelor's degree in Finance from the American University in Dubai and her Master's degree in Applied Finance and Banking from the University of Wollongong in Dubai. She speaks fluent Arabic and English and has deep knowledge of the Middle Eastern social and cultural landscape as she has lived in Saudi Arabia, Jordan and the UAE.
Maryam Salman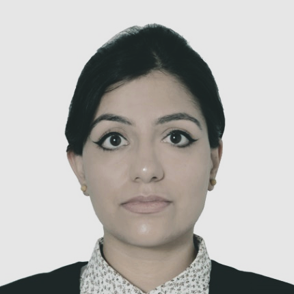 Maryam Salman is Qamar Energy's Editorial & Research Analyst and holds 4 years' experience as a geopolitical and socio-economic writer, covering the Middle East. As a former freelance journalist, she has been involved in researching a number of events and studies that discuss the region's ethnography, sustainability, and global branding.
She graduated summa cum laude as a Master of International Studies from the University of Wollongong in Dubai, with strong proficiency in international relations and research methods. She speaks fluent Urdu and English and has lived in both Oman and the UAE for a number of years.